The Basics:
Prerequisites:

Pre-

Algebra and skills placement test
Class Dates: August 31st - May 17th
Class time: 10:15 - 11:15 am, Tuesday & Thursday
Location: 6007 66th Street, Lubbock, Texas 79416

Cost:

$540 (can be paid out as $60 a month)

Make sure to check out our Multi-Class Bundles
Class Material:
Text:

TEKS Texas Algebra 1 McGraw Hill Education (

ISBN 13: 9780021402465

)
A used edition is most economical. They can be purchased online at Amazon or other used book websites like AbeBooks.com.

Scientific Calculator 

TI-30XS or TI30XIIS Recommended

No Smart Phones will be allowed for a calculator

Three ring binder 

College rule notebook paper

Graphing paper

5 Tab Dividers

Pencils
Ruler
Colored Pencils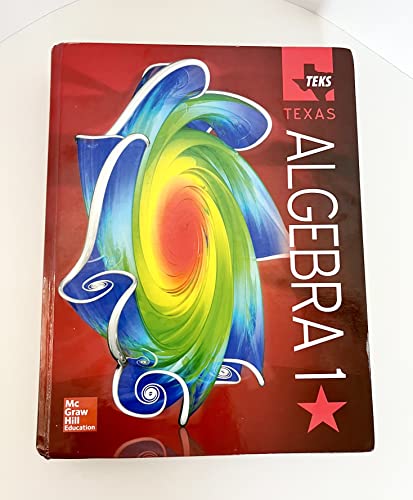 Class Format:
Shawn Fulkerson, a certified math instructor, will teach the content during class time twice a week. Homework will be assigned for the student to work on at home. Short, timed quizzes will be given at the beginning of each class to check for understanding.  Tests will be given at the end of each unit to measure mastery of the concepts.